.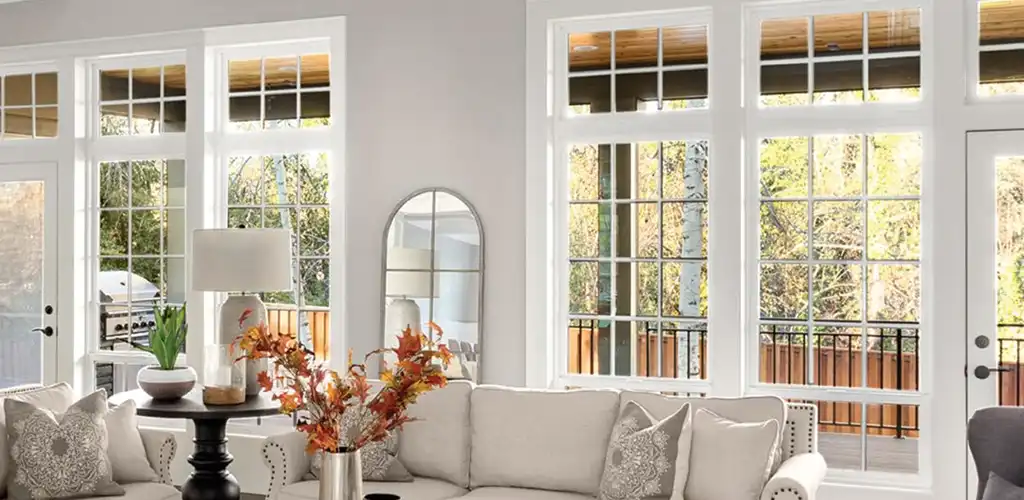 Vinyl Window Designs (VWD) is a manufacturer of residential windows, entry doors, and patio doors. They take pride in their completely in-house operation—from extruding the uPVC for their vinyl windows and doors to developing innovative patented technology for their window glass and frames. Choose from the Ultra Series, Premium Series, or fixed or custom-shaped windows. VWD focuses on designing and building windows that consistently offer superior quality and energy-efficient features
Solar Gain Low-E Glass
This standard option minimizes heat loss, keeping homes warm in winter.
Solar Shield Low-E Glass
Ideal for locations where cooling costs exceed heating costs, this glass controls heat gain.
Triple Pane Glass
With an insulation value of R8, these windows far exceed ENERGY STAR basic standards.
Gas Fills
Both argon and the denser krypton are available to insulate the space between glass panes.
E-Clean Glass
Combining solar shield glass with a proprietary coating, this option helps keep windows cleaner all year round.
Diamond Premium Glass
Reduce outdoor noise with glass that exceeds industry standards by 33-100%.
Foam Warmware
Injected polyurethane foam insulation reduces heat loss through the window frame and sash by up to 10%.
Additional innovative options include VWD's Hidden Roll Screen, Revolutionary Magnetic Screen System, and Quiet Window Technology.