Welcome to Rochester Custom Exteriors – Your Trusted CertainTeed Siding Experts
At Rochester Custom Exteriors, we take pride in providing top-quality siding solutions to enhance the beauty and functionality of your home. As a certified CertainTeed siding installer, we ensure your home not only looks stunning but also receives the protection it deserves.
Why Choose CertainTeed Siding?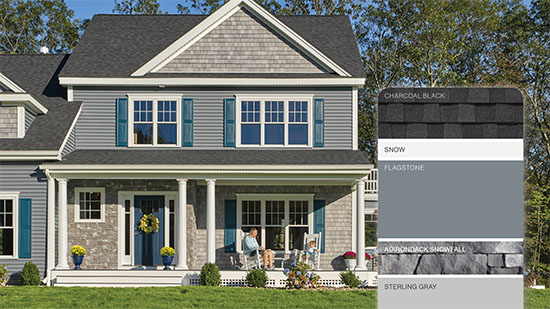 CertainTeed is an industry-leading manufacturer of premium vinyl siding products, known for their exceptional durability, low maintenance, and energy efficiency. With a wide range of colors and styles available, CertainTeed siding enables you to achieve the perfect look for your home, without sacrificing performance.
Benefits of CertainTeed Siding:
Durability: CertainTeed siding is engineered to withstand harsh weather conditions and resist fading, ensuring your home looks great for years to come.
Low Maintenance: Vinyl siding requires minimal upkeep, saving you time and money on routine maintenance. Simply wash it occasionally to keep it looking fresh and clean.
Energy Efficiency: CertainTeed's insulated siding products help reduce heat transfer, keeping your home comfortable and your energy bills low.
Customizable: With a vast selection of colors, textures, and profiles, CertainTeed siding offers endless design possibilities to suit your unique taste.
Trust the Experts at Rochester Custom Exteriors
Our team of skilled professionals is committed to delivering exceptional service and flawless installation, ensuring your home's exterior is as beautiful and functional as possible. Experience the difference of CertainTeed siding by contacting us today for a free consultation and estimate.