Andersen Windows emphasizes not just design choices, but also a variety of climate-appropriate glass options to boost energy efficiency. These options include Low-E/Low-E4 glass, SmartSun glass, Sun glass, PassiveSun glass, dual-pane and triple-pane glass, and HeatLock Technology coatings. Most of these options are available across Andersen's beautifully designed series of windows.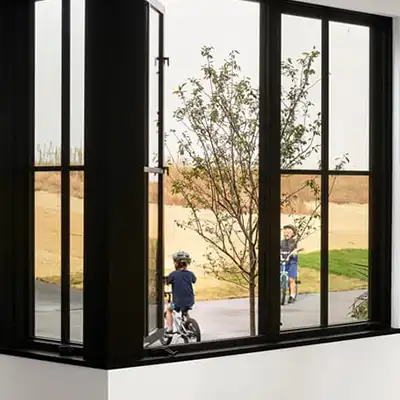 E – Series
As part of the Architectural Collection, E-Series windows and doors showcase wood construction with aluminum-clad exteriors, tailored to clients' precise specifications.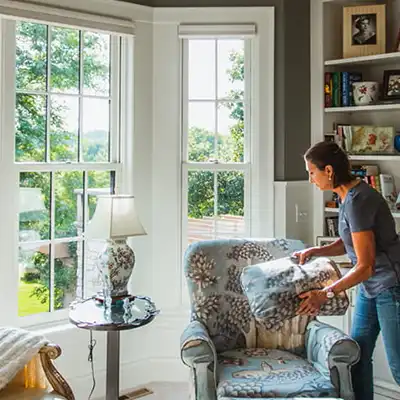 A-Series
Also within the Architectural Collection, these windows rank among Andersen's most energy-efficient options, featuring fiberglass and composite exteriors with wood interiors.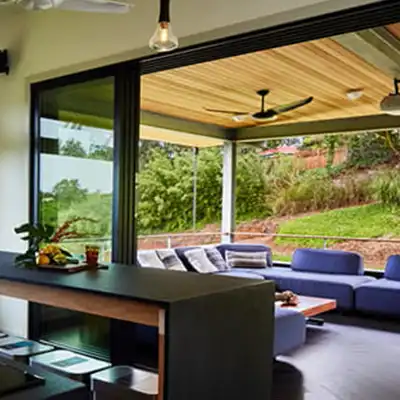 Big Doors
Andersen's Big Doors redefine windows and doors with their innovative moving glass wall systems that can glide, slide, pivot, swing, or fold. Available in aluminum-clad wood, all-aluminum, and all-wood models.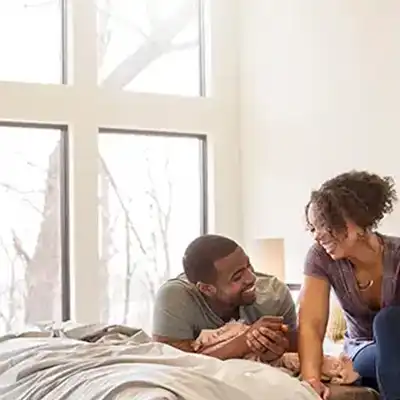 400 Series
Incredibly popular, Andersen's 400 Series offers wood windows with low-maintenance vinyl-clad exteriors. The double-hung windows in this series include a tilt-wash feature for hassle-free cleaning.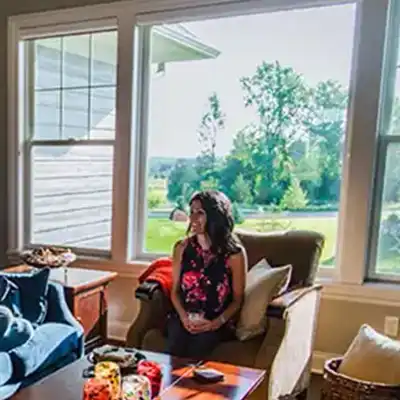 200 Series
The 200 Series, available in double-hung, gliding, and picture windows, presents wood interiors and vinyl exteriors.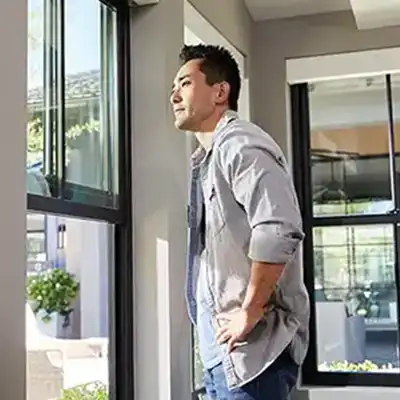 100 Series
Constructed with Fibrex, a composite twice as strong as vinyl, these windows provide contemporary style and dark colors, all with a durable, low-maintenance finish.