Rochester Custom Exteriors are your trusted partner for premier roofing solutions. We're proud to be an authorized installer of CertainTeed roofing products, one of the most respected and reputable names in the industry. With over a century of experience in manufacturing high-quality building materials, CertainTeed has established itself as a leader in innovative and durable roofing systems.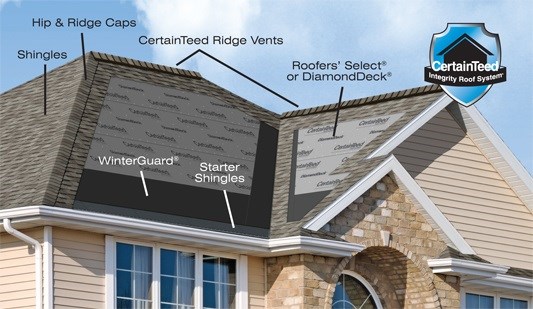 At Rochester Custom Exteriors, we understand the importance of a reliable, long-lasting roof for your home. That's why we've chosen to partner with CertainTeed, offering their extensive range of roofing materials, including asphalt shingles, metal, and solar roofing. Our team of highly-skilled professionals is dedicated to providing you with the best possible installation experience, ensuring your home is protected and enhanced by the beauty of a CertainTeed roof.
CertainTeed roofing products are engineered for superior performance, with features like StreakFighter® technology to protect against algae and streaking, as well as their innovative NailTrak® system for faster and more accurate installations. Additionally, CertainTeed's comprehensive warranty offerings provide peace of mind, guaranteeing your investment in your home's exterior.
Choose Rochester Custom Exteriors for your next roofing project and experience the difference that comes with a CertainTeed roof. Contact us today to schedule a free consultation and estimate.